Look, these teams have played 4 times in the playoff the last 4 years.  Some people may be sick of it.  Those people however are simpletons because besides last year, these games were classics.  Like: ALL-TIME CLASSICS.
Remember this:
How about this:
Both games were phenomenal and would have illicited a "You Just Played an All-Time Classic" if it were played on the greatest video game of all time NCAA Football '**
*Insert number 03-14
Let's ignore last years bout for now, as this Clemson team looks much more like the former two rather than the most recent edition because of a young lad named Sunshine from Johnson City, Tennessee (That's West of the Cumberland Gap, as everyone knows).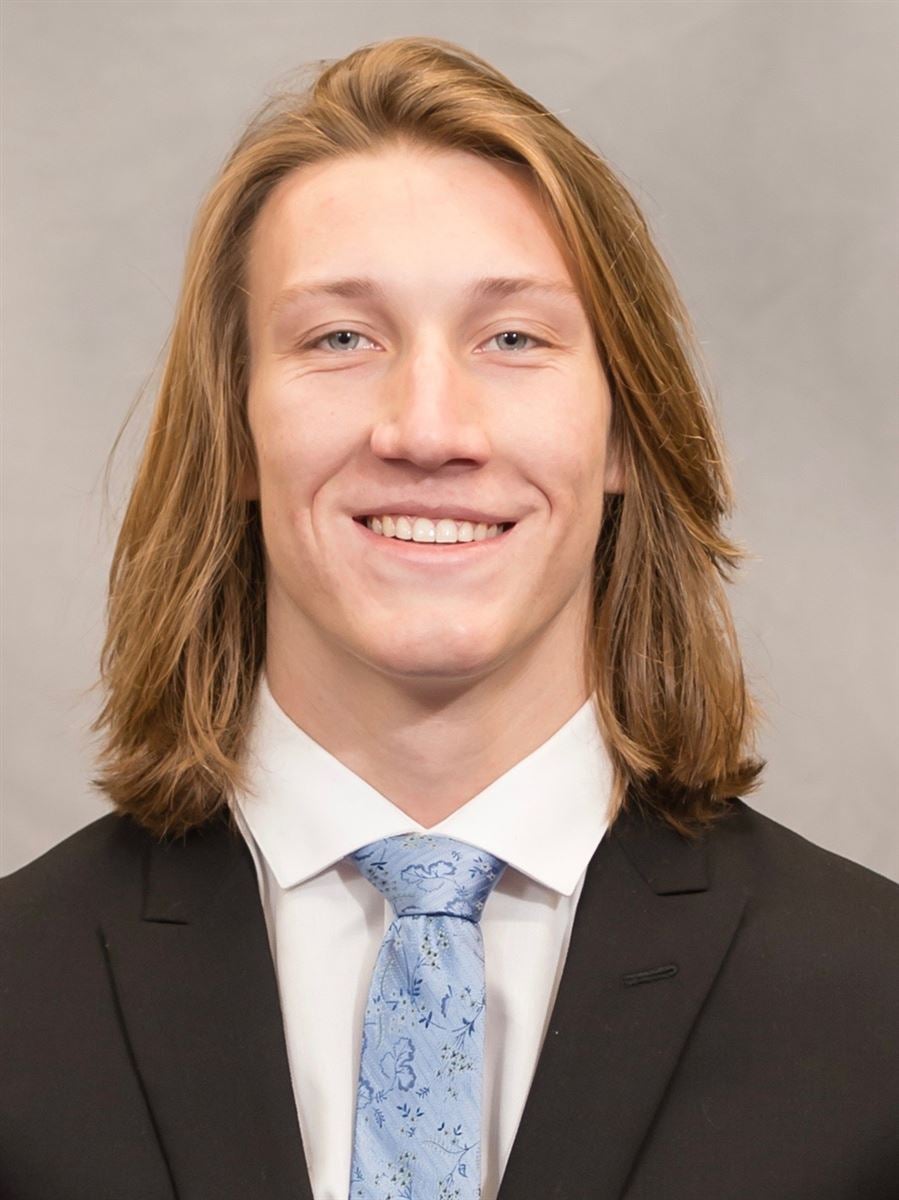 Anyways, in the first two  games against Alabama Clemson employed the services of a transcendent Quarterback to take the Tide to the very last minute TWICE, one of which was a victory.   The cat who looks to be the next transcendent QB for Dabo and Co. unseated the guy who laid an egg last year, and has set the table for what on the surface looks to be another great game in this rivalry(?).
Still not happy? I know, I know.  I'm kinda sick of seeing these two teams dominate as well, but as any fan should, you have to enjoy any opportunity to see great football.  The first two games in this series utilized a mix of both good defense and prolific offense to have games with enough scoring to keep the excitement but also good enough defense to where each score was very much earned.  Expect to see more of the same.
Look, It's going to be a great game.  But that being said, there's nothing better than having a little dog in the fight while watching a game of this caliber.  Unfortunately, if you don't root for Alabama or Clemson you likely don't  have much of a stance.  Enter our good friend "Degenerate Gambling" to the rescue, because it's player prop bet galore here.  With tons of prop-bets available, I'll take you through what's on the board right now and show you where to place your money.
As always, these bets usually have a high-payoff unless it's an O/U prop so just pepper some dollars out there.  If you're putting a large lump of money for example on "First player to score a Touchdown" Please either seek help, or let me in on the fix.
Let's Ride:
Clearly, most of these are about value so I'll start with:
First scoring play: Field Goal +270
One thing working on my side:
Both teams have great defenses.
One thing working against my favor:
'Bama Kickers and Big moments.   Like whores and  church…some things just aren't meant for each other.
That being said, 2.7x is great value to throw some bone on.  I'm not crazy impressed with Clemson's offense, so if they get the ball first I think this has a 50/50 chance of hitting.
Scoring Margin: Alabama by 7-12.
The way I see it, I'm taking Alabama by 5.5 so this gives me the touchdown or the Touchdown and FG win to double things up.  I like Clemson and I like what they do on both sides of the ball.  If this were last years Alabama team, I think they win by 7-12.  Unfortunately for them, this Alabama team  may very well be the best football team I've ever seen.  Admittedly, I was too young to really see the "Classic" teams of yesteryear every Mid-40's and above analyst creams to like the '95 Nebraska or '01 Miami squad, but this Alabama team is unlike I've ever seen.  Prior to them, you either had a great defense or a great offense but not both.  Once again, whores and church…
While this 'Tide team isn't as nasty on defense as in years past, they're still definitively a great squad.  How's that for Nick Saban.  A down year, and still a top-5 unit.  Hell, they're best player on defense is a guy who's being called the best college D-Lineman since Suh didn't even play meaningful snaps last year.  Machine..Saban..yada yada.
Anyhow, I like the Clemson team enough to think they keep it in reach but Tua and Co. are just too much to matchup against on offense and in a first for Nicky, that's the unit that pulls him to a National Championship victory.  Tide by 10
No team Scores 3 times in a Row: +175
Like in previous statements, too much fire power on both teams to let this happen.  The only way see this happening is if there's a turnover right before half and then the team that got it, scores and then gets the ball back at half.  Obviously Vegas likes the odds of this happening (3 scores in a row, not my scenario fwiw) but for 1.75x value I like this bet.
First  Touchdown Scorer: Jaylen Waddle +1400
Ahh the old "I don't expect to win this, but hell I might" bet.  You're guess is as good as mine to who's going to score the first touchdown.  Both teams have an unfathomable amount of weapons so I don't think there's a bad choice, I just like value on the board.  Of the "Big-3" Alabama recievers (sorry Irv Smith) Waddle has the best odds and will likely get the nickel/safety match-up more often, than say, the Cornerbacks Ruggs and Jeudy will get.   I'll take the Tide's most explosive WR against those odds, every day.  Little numbers here folks, unless you know the fix, which in this case hit my line.
Tee Higgins: Over 53.5 yards -125
After seeing Kyler Murray have success against this Tide secondary I couldn't help but throw some bones on the Tigers best receiver at such a low number.  Ceedee Lamb abused Patrick Surtain Jr. last week, and if Higgins gets that matchup even a few times tonight, I like the odds of him hitting 54.
Henry Ruggs III: Over 49.5 yards.
The Tide have such and ungodly amount of weapons to choose from that picking and Over on a yardage mark is risky.  However, 50 yards isn't all that much and the Over/Under on Tua's passing yardage is almost at 300.  I like to think that if Tua indeed hits that mark then 50 of them will go in Ruggs direction.
These bets are where my money went but other bets I like:
Hunter Renfrow: Under 3.5 receptions.
Like the Tide, the Tigers have a plethora of weapons.  I don't know how much Lawrence will throw the ball, and if it's a mid to low number I don't like his #3 (at best) target to catch 4 balls.
Tua Tagovailoa: Under 295.5 Passing Yards.
That's A LOT of yards against this defense.
Longest TD: Under 53.5 yards.
Don't be surprised to see some of these players bust big plays, but these defenses are both fast as hell as well.  This tells me that somebody on both defenses will have the opportunity to chase down anybody running in the open field with the ball.  If there's a big play, obviously that nullifies that logic, but these defenses don't do that very often.  So let it roll.
---
That's it.  Hopefully you can gamble your way into making this game entertaining if you're some sort of scumbag that's not already excited for it.  Don't use these picks to get rich, use them magnify the enjoyment of what should be an incredible game.
Round 4.
LET'S FUCKIN' GO!