For the record, I apologize I didn't get a bet up for tonight's game.  I was incommunicado and unable to bless'm.  That being said I would have hammered Browns -3 because Tyrod Taylor is decent and the rest of the Browns are as well.  The Jets on the other hand, are trash.  Easy pick.  Turns out Tyrod maybe kinda sucks too (S/O Nathan Peterman), and the lord and savior of my life Baker Mayfield rose to save the world three (2.5*) days (games*) after being buried (on the depth chart).  Anyhow, S/o to me for getting up early on the week, it gives us a little more to work with.  Also, note I updated my CFB picks, with 2 more picks.  Go load up on those, it'll give you more money to win on these games.
Here we go…
Texans -6/Giants-My bets: Texans -6 (-110) @1.5 units.
I jut don't see the Giants doing very much against the Texans D-Line.  I also expect Dashaun Watson to improve his play.  Hammer up
Chiefs -6.5/San Francisco-My Bet: Chiefs -6.5 (-110) @2 units.
The Mahomes show will trounce on, the SF defense will be absolutely NO match vs. the weapons the chiefs have.  Jimmy G is also a fraud, let that be known.  They also have no weapons. QUICK: tell me the 49'ers starting runningback and best reciever!
If you said Alfred Morris and Pierre Garcon DING DING DING! Just kidding.  It's George Kittle and Matt Breida.  Those two scrubs aren't keeping up with Young Pat.
Chargers/Rams Over 48 @1 unit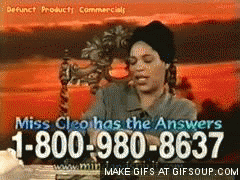 I SEE POINTS.
First and foremost, I am well aware of how nasty the Rams defense is.  I said many times this offense, "I don't see anybody scoring on this Rams team"  Sam Bradford and the Cardinals took this literally, unfortunately for them…but the fact remains, their defense is disgusting.  Oh, and their offense? Led by the youngest, best, and overall chillest play caller in the league.  Goff and CO. put up 35.  The Chargers score on a mishap somewhere before halftime, then one again in garbage time.  Dive in
Please Note:
Player Prop bets will be laid early Sunday.  They don't get released until then.
Also note, this list will get updated throughout tomorrow and saturday.  These are just the initial ones I like.