Kansas plays Rutgers tomorrow in a non-conference game of epic proportions.
With the College Football Playoff the goal of every team, beefing up non-conference play is a trend we are seeing gather steam.  It helped Oklahoma last year recover from a loss to Iowa State, it perhaps kept a Baylor team out of the CFP in 2015.  Not only is it good for teams resume's, it's also good for the sport.   It's awesome being a fan of a team that plays a good non-conference schedule because if you get the privilege, seeing other college towns and stadiums is an awesome experience.  I've been to the Red  River Shootout numerous times, and while I maintain it is the best atmosphere in all of College Football, seeing Oklahoma vs. Ohio State in the horseshoe last year beats out all of those in terms of best memories.
That however, is not the case for this game.
In a game that I feel is getting no love, I find it my duty to recognize just how special it is for College Football fans of America to witness a game of Kansas Vs. Rutgers.  Neither of these teams have a shot in hell at winning anything this year, yet we're lucky they're playing each other because I'm not sure there has ever been a game where the two definitively worse teams (Power-5 obviously) in the country are playing each other.  In a showdown of inadequacy, we finally get to find out what we all deserve to know.
Who is the shittiest team in the country?
All the fanfare and hoop-lah about the CFP is great. Love that.  But we get to see who the best team in the country is every year.  We've (to my knowledge) never seen this before.
On my usual early-in-the-week ritual of glancing at the betting lines to see where to put my money this week, something magnificent caught my eye.
Kansas was a FAVORITE versus Rutgers.  The jokes about the state of the KU football program write themselves at this point (They did beat Texas though, in case you have forgotten. R.I.P Chuck Skrong), so I was legitimately shocked when I saw that they were a favorite.
My inquiring brain HAD to know when the last time KU was a favorite against a team that I would get cut from.  I just HAD to know. Luckily, our friends at oddsshark.com have a database of historic betting lines, which made this very easy to do.  Here's what I found.
First and foremost, I filtered by the past 30 games they were favored.  The list dated all the way back over a decade ago.  Legitamately, in the past 10 years, KU has been favored in only 21 games.  With 12 games a year, thats 21/120 games.  17.5%. With three non-conference games a year, and two of those usually cupcakes, that's TWENTY games throughout the years where KU is playing a likely G-5 team or lower.  My mind is reeling trying to figure out how that is even possible for the number to be that low.  That puts in perspective state of KU football post-Mangino. Of any note, I've buried the lede long enough.
THE LAST TIME KANSAS WAS FAVORED AGAINST A TEAM IN AN ACTUAL CONFERENCE WAS IN 2010!
What!?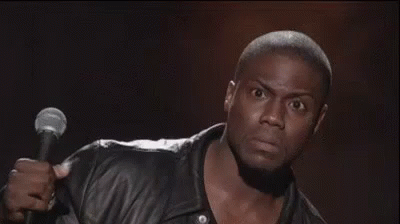 Almost ten years! That ends on Saturday though baby, as Rutgers comes to town.  It's my most intriguing matchup of the week for all the wrong reasons, but I will do my damndest to tune in and watch.
Like the saying goes, it's a trainwreck waiting to happen but I can't look away.